WELCOME TO THE OFFICIAL WEBSITE OF PSYKOANALYYSI
We are a masked terrorist trio from Finland playing straight to the point hardcore punk/grindcore/crust... or simply Vitutus HC. And DIY all the way! Our headquarters are located somewhere in the depths of Jyväskylä.
PSYKOANALYYSI IS:
Kari Grindi - The Voice of Vitutus
Perseus Ukkonen - Guitar & vocals
Aimo Mäjäys - Drums
LATEST NEWS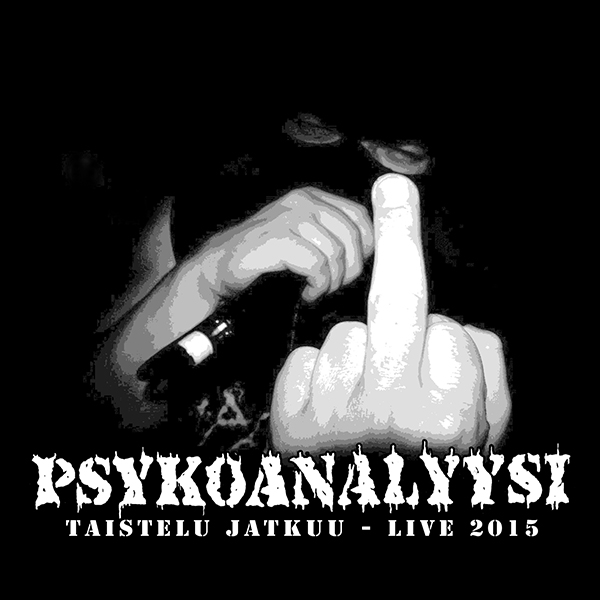 25/01/2017 OBSCENE EXTREME 2017!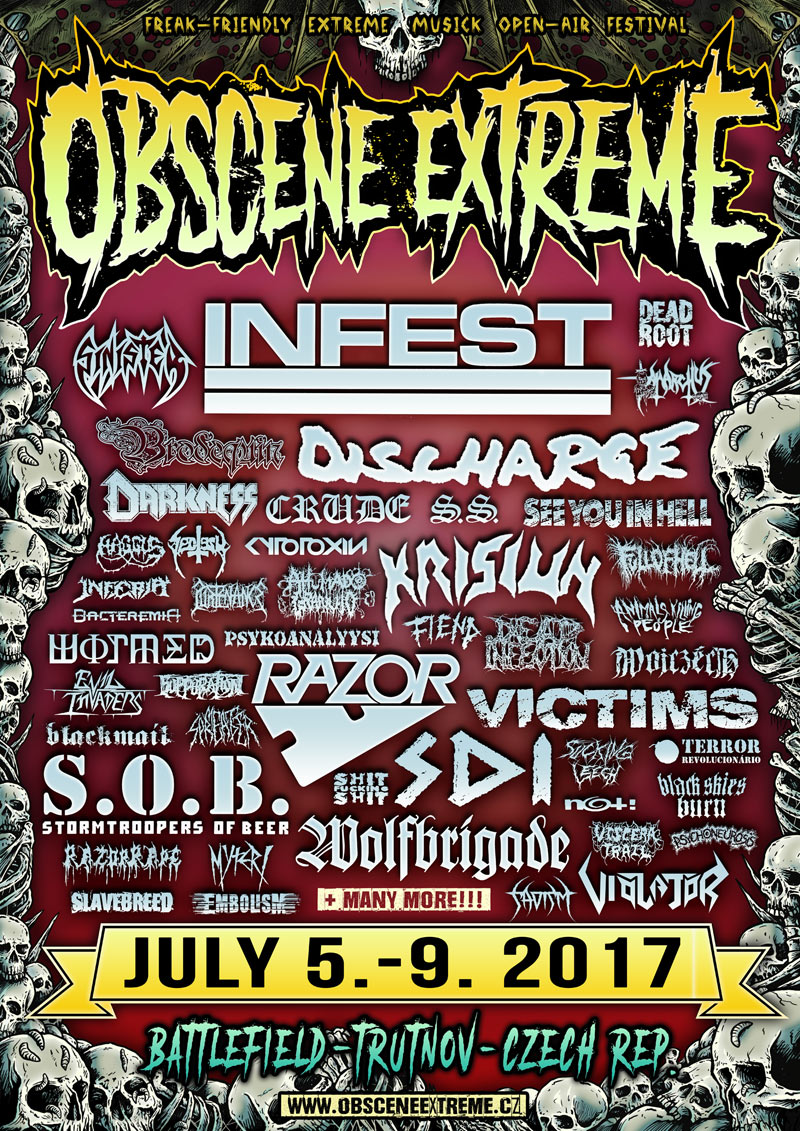 Yes, we are about to play OBSCENE EXTREME FESTIAL in Trutnov, Czech Republic this year! We are very happy to bring the Vitutus to this particular festival. The lineup looks pretty sick as well. We will also do a tour with our Hungarian partners in crime, Blackmail, during that time. Tour dates to be announced soon!
11/09/2015 NEW LIVE ALBUM "TAISTELU JATKUU - LIVE 2015" IS OUT!
That's right. It's up for Pay What You Want -download at our Bandcamp site. If you wish to pay for it, we say a big "OUUU" to you and thank you because all of the money will be going for our European tour in October. If you don't pay, then don't, it doesn't matter.

This was recorded in Hietama, Äänekoski in 8th of August. We certainly didn't plan to do this but since this recording turned out so raw and intense we wanted to put it out. Also for finnish people there is a lot to laugh to between the songs.

So now, turn all up to 11, enjoy, and let the Vitutus fill the room!

Spotify is coming later!

25/04/2015 VITUTUS ON SPOTIFY
Blast your speakers, Psykoanalyysi is now in Spotify. Be sure to follow us there so you'll know first when something new gets released there. So far everything except Vitutus EP and Kusetus EP are up there. They are coming later.
02/10/2014 D-BEAT JOULUPUKKI TOUR + SHIRTS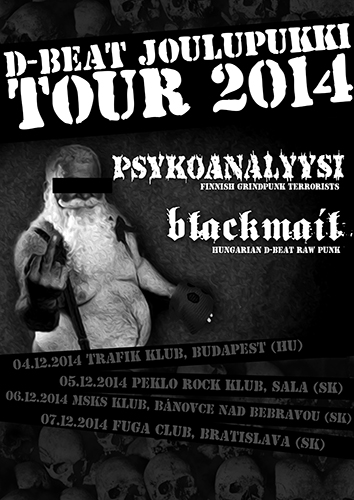 We are hitting the road with our Hungarian partners in crime BLACKMAIL in December! Hungary and Slovakia will witness the maximum Vitutus. Meanwhile new shirts are on their way with this design by Jussi Pohjanen.
15/06/2014 SPLIT WITH HUMAN ERROR NOW AVAILABLE AS CD + MORE!
Our split with Human Error is finally our on CD! You can buy it from Bandcamp, or via email - psykoanalyysihc(a)gmail.com. It's 7 euros + shipping. It will be available at our shows too from now on and it will be on sale at Tuska Open Air in two weeks. The CD comes in a glorious 6-panel digipack (see here) and it contains totally 23 tracks of d-beat grind madness!
At the moment it looks like the vinyl version of the split is not going to happen. Instead there will be a nice tape edition of it available very soon!
And about the other merch: Well we are running out of them!! There's only few T-shirts only in L and XL. We are planning new shirts already and they should be on sale during the summer. It will have a new print made by the same guy who made the previous one, Jussi Pohjanen. Also there's only a couple of copies of Julistus EP tape version left and there's not much CD's left either. We don't know yet about repressing them.
Also, we have just two more shows left for now and we are going to start making plans for our autumn! So if you want us to come play somewhere, please contact us via email: psykoanalyysihc(a)gmail.com. We are cheap and very loud.
14/04/2014 PSYKOANALYYSI PLAYS TUSKA OPEN AIR 2014!
Next summer we're going to play in the biggest metal festival of Finland TUSKA OPEN AIR 2014!! Needless to say we are very thrilled to bring the Vitutus to even bigger stages! We will play on the opening day, Friday 27th of June, and we're up early so be sure to get there on time.
Tuska Festival official website
Tuska Festival official Facebook
Tuska-Tickets
A week after that (4.7.2014) we are going to play in HYLKIÖ-FEST which is a brand new two-day grindcore event held in PRKL Club in Helsinki. The lineup includes bands such as COCK AND BALL TORTURE and WOLFBRIGADE and of course the top finnish grindcore acts today. More info here. Silence is golden but duct-tape is silver!
Meanwhile, the CD version of our split with HUMAN ERROR is going to be released very soon. Also our shirts, CD's and tapes are running low, so you better act quick if you want to get some of them. Head here to see what we have. Or buy via email: psykoanalyysihc(a)gmail.com
28/02/2014 SPLIT LP/CD WITH HUMAN ERROR!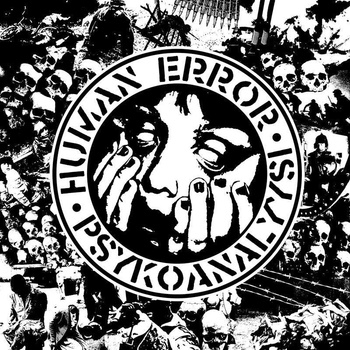 Ok, here is finally the massive newsflash we promised:
Our new split with our Hungarian brothers in d-beat HUMAN ERROR is now available for listening!! 12" vinyl and digipack CD are coming later this spring. We are looking for labels for the vinyl version, if you can help us, contact: disbeatrawpunk@gmail.com (IN ENGLISH!).
We also shot a new music video for the song "Kielletään vittu kaikki" last weekend. Watch it here! Another new song "Taistelu jatkuu" is also in Youtube as a lyrics-riot music video, see it here.
And during the videoshoot we took new promopics! Full resolution pictures are available for downloading here.
01/02/2014 BRAND NEW WEBSITE
Welcome to the fresh website of Psykoanalyysi. The new site is now much more simplified and will be updated more regularly. Also, there's a massive newsflash coming up soon and NEW MUSIC is on the way. Meanwhile, come catch us on the road because we have quite a few gigs coming up!
Contact us (gigs, merch etc.)
psykoanalyysihc@gmail.com

UPCOMING GIGS:

05.07.2017 DRPNC, Budapest (HU)
06.07.2017 Garáže pod prístavným mostom, Bratislava (SK)
07.07.2017 Obscene Extreme, Trutnov (CZ)
09.07.2017 Heartbreak, Dresden (GER)
10.07.2017 Reil 78, Halle (GER)
11.07.2017 Epplehaus, Tübingen (GER)
12.07.2017 TBA, Münich (GER)
PAST GIGS:

28.01.2017 Dog's Home, Tampere
13.01.2017 Ilokivi, Jyväskylä

20.05.2016 Rentukka, Jyväskylä
02.04.2016 Pub Markus, Äänekoski
26.03.2016 Baarikaappi, Pori

16.10.2015 Bloodshed Fest, Eindhoven, Holland
15.10.2015 Vrankrijk, Amsterdam, Holland
14.10.2015 CAB03)), Leiden, Holland
13.10.2015 Pizza Pino Social Center, Groningen, Holland
11.10.2015 AZ Conni, Dresden, Germany
10.10.2015 Pivní Azyl Bar, Liberec, Czech Republic
09.10.2015 Vesmír Club, Vsetin, Czech Republic
08.10.2015 Trafik Klub, Budapest, Hungary
08.08.2015 Hietaman Humpat, Äänekoski
31.07.2015 Torvi, Lahti
06.06.2015 Oranssi-klubi, Helsinki
10.04.2015 Ilokivi, Jyväskylä
09.01.2015 Torvi, Lahti

07.12.2014 Fuga Club, Bratislava (SK)
06.12.2014 Celestial Help Fest, Bánovce nad Bebravou (SK)
05.12.2014 Peklo Rock Klub, Sala (SK)
04.12.2014 Trafik Klub, Budapest (HU)
23.10.2014 Vastavirta-klubi, Tampere
13.09.2014 Baarikaappi, Pori
20.08.2014 Lepakkomies, Helsinki
04.07.2014 Hylkiö Fest, PRKL Club, Helsinki
27.06.2014 Tuska Open Air, Helsinki
06.06.2014 Torvi, Lahti
31.05.2014 Alavus On The Rocks!
12.04.2014 Baarikaappi, Pori
11.04.2014 Rentukka, Jyväskylä
26.03.2014 Varjobaari, Tampere
21.02.2014 Bar 15, Seinäjoki
14.02.2014 Henry's Pub, Kuopio
23.08.2013 Lepakkomies, Helsinki
29.06.2013 Kohtuukäyttöklubi, Helsinki
18.01.2013 Lutakko, Jyväskylä  

13.12.2012 Freetime, Kuopio
04.11.2012 Szabad àz À, Budapest, Hungary
03.11.2012 Var-arkad, Szerencs, Hungary
02.11.2012 RoHAM Bar, Budapest, Hungary
01.11.2012 Club 25, Komarno, Slovakia
07.09.2012 Ilokivi, Jyväskylä
18.08.2012 Klubi, Turku
10.08.2012 Säykkirock, Säynätsalo 
29.07.2012 Henry's Pub, Kuopio
27.06.2012 Vastavirta-klubi, Tampere 
03.02.2012 Ilokivi, Jyväskylä
06.01.2012 Resistori-klubi, Kuopio

26.11.2011 Alakulaus, Seinäjoki
01.11.2011 Darkside Club, Helsinki
31.10.2011 Vastavirta-Klubi, Tampere
17.09.2011 Resistori-Klubi, Kuopio 
28.07.2011 Vastavirta-klubi, Tampere
23.07.2011 Torvi, Lahti
09.07.2011 Torvi, Lahti
04.07.2011 The Rock Pub, Kokkola
29.04.2011 Cult Cinema, Tornio
28.04.2011 Rytmikellari, Raahe
27.04.2011 The Rock Pub, Kokkola
25.02.2011 Rentukka, Jyväskylä